Jabra corded Headsets
Jabra corded headsets provide the very best frequency response. Enjoy superb call clarity when you are on the phone. And get more out of your PC applications when you're not.
Jabra Wireless Headsets
Jabra wireless headsets are famous for their outstanding sound quality, robust design, and exceptional comfort. Jabra wireless solutions give you unsurpassed freedom of movement – around the office, on the road – or both.
 Jabra Feature Options
Passive noise cancelling: specifically engineered ear cushions to eliminate high-frequency noise, such as air-conditioning and voices.
Active noise cancelling: a microphone monitors low-frequency background noise and produces a second sound specifically designed to cancel out the first.
Listen in: allows you to hear your surroundings without removing the headset by transmitting background noise into the headset at the push of a button.
Busy-light: the integrated busy-light lets people know you are on the phone and should not be disturbed.
 Jabra Connection Types
USB: either wired or through wireless USB dongle, USB is intended for desk-phones, PCs, tablet and laptops that have a USB port.
Bluetooth: secure wireless communication protocol common on mobile phones, tablets, laptops and newer desk-phones. Not suitable for high headset density areas.
DECT: secure wireless communication protocol, reserved for voice transmission only. Only connects the headset to a base unit. Suitable for high headset density areas.
3.5mm: wired connection to mobile phones, tablets and laptops which feature a 3.5mm port. Limited cable length is prohibitive for connecting to a PC 3.5mm port.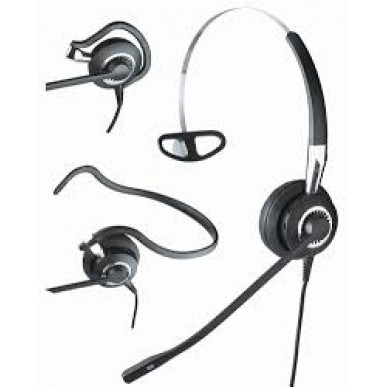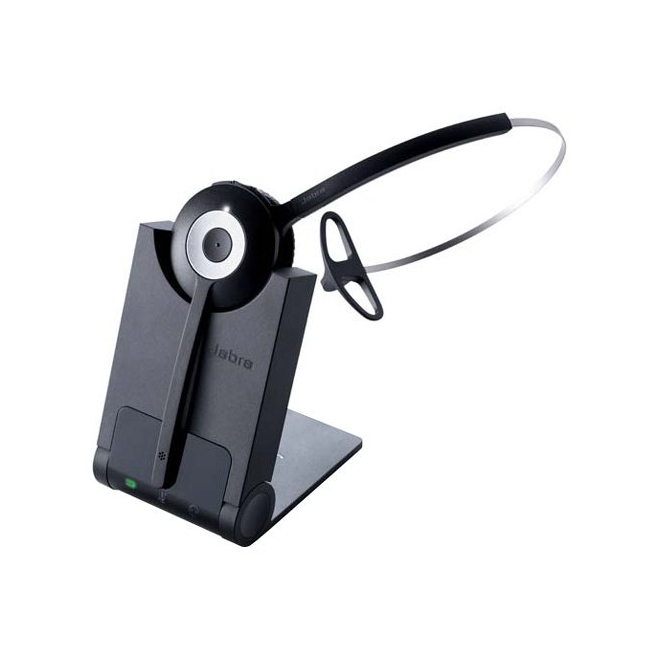 Jabra Biz 2400 II, 3 in one Monaural Headset                 Jabra Pro 920 Monaural  Headset
For prices on all Jabra headsets please call 01992 892 323 or email sales@selectservice.co.uk.
We are also able to supply Plantronics range of headsets.